Quality is essentially about learning what we do well and doing it better. It is our constant endeavour to make quality a part of all processes initiated at Maruti Precision ensuring we meet the needs of our customers.
Maruti Precision Quality Policy
M

anufacturing processes are in line with international quality standards.

A

ppropriate regulatory approvals and Sustain and develop business growth with competency through Value Added Contributions.

R

educing the number of defects discovered by quality control and Provide efficient solutions and services that meet and exceed customer expectations.

U

tilizing and Enhance the organizational productivity through training and nurturing positive work environment.

T

he Product which we manufactured and is used for Diamond Polishing Tools and services predictable, stable and consistent.

I

mplementation of product and Committed to comply with the requirements of quality management systems and continually improve its effectiveness.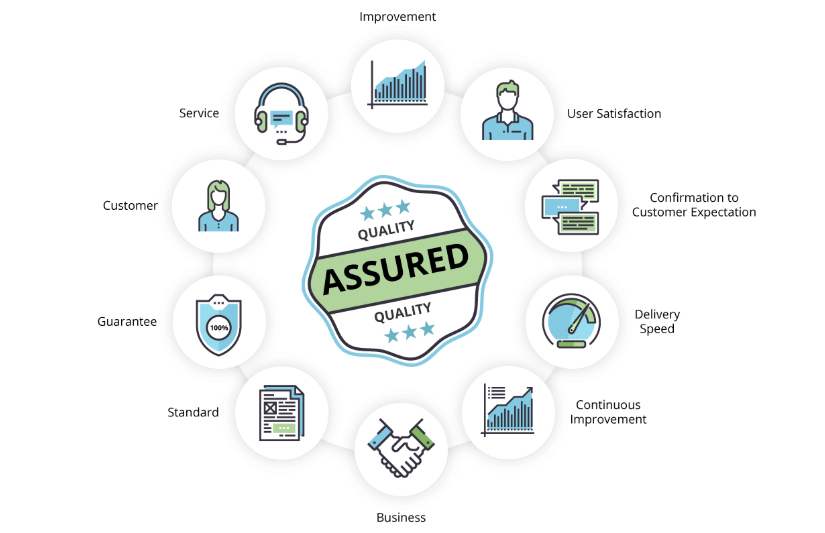 We are committed to the high standards of performances we have set for ourselves. We ensure this, by following a process driven approach rather than people driven approach .
We accomplish exceptional performances in all our undertakings by synchronizing a striking balance between Cost, Scope and Time ensuring that at Maruti Precision for every product rolled out, Quality is at the helm. Our Quality Assurance Practice lifecycle sets the top-notch guidelines for all our products to perpetuate quality.